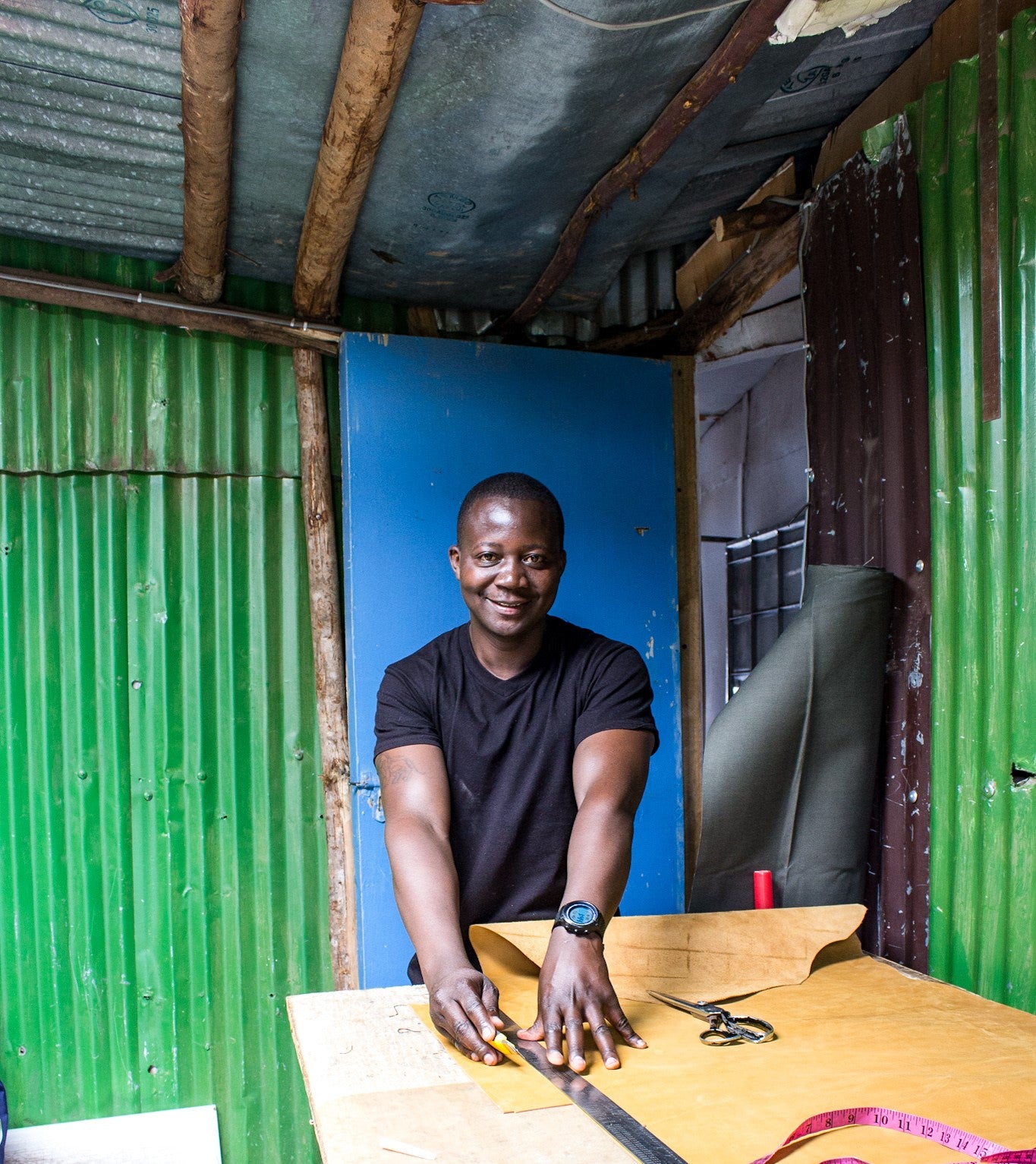 Mathews
My name is Mathews and I am the founder of a canvas and leather tailoring business called Mvuli Canvas. I started my training in this field in 2009 and was recognized as one of the best cutters and designers in the field in 2013. I initially became interested in canvas and leather work after a friend introduced me to the materials and showed me how these types of bags can be made locally as opposed to always being imported from China. From there I got involved with canvas tents and eventually began my own business.

For me, tailoring and designing has become more than just a job that puts food on the table. Besides the enjoyment of being able to work with my hands, I love how this occupation allows me to interact with so many people from different parts of Kenya and abroad. I am also so grateful for Jonathan and his brother who have become like family to me and through their Beba company have helped me in many areas of need beyond a simple paycheck.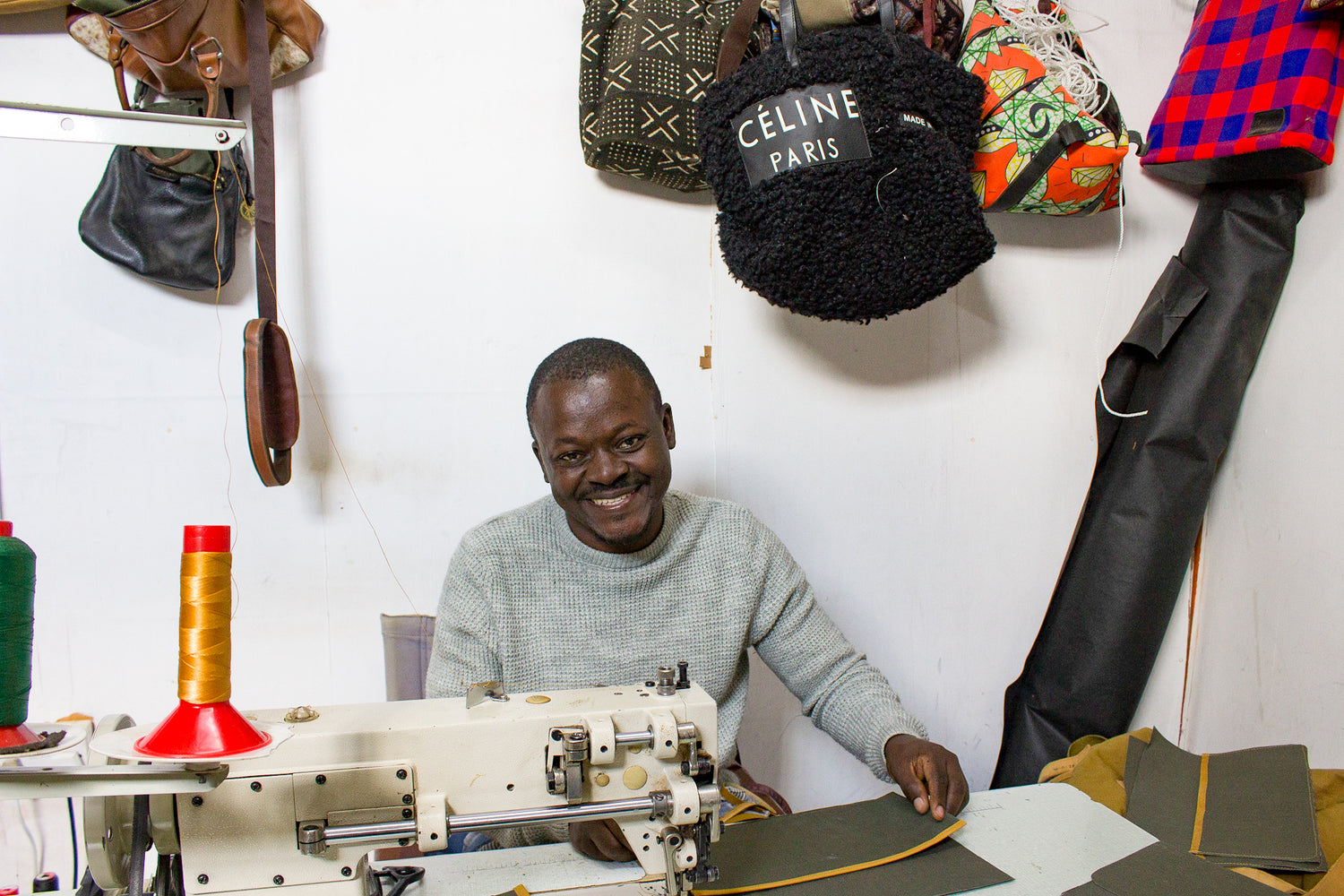 Alan
My name is Alan and I have been working as a tailor since 2008. I mainly do stitching, but I also enjoy cutting and designing from time to time. I have been interested in tailoring since I was a child and have been inspired by several friends who are also in the occupation. This work gives me purpose and it is very rewarding to see customers appreciating the products that I create. Additionally, the income from my stitching work supports my family and provides for our basic needs.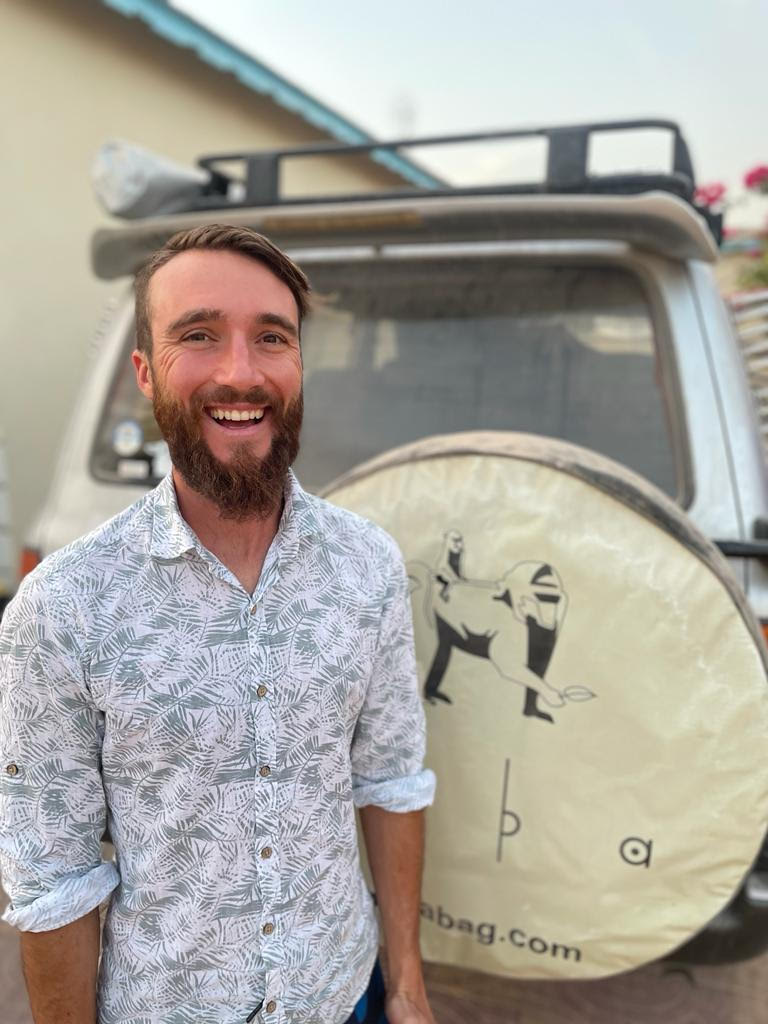 Jonathan Hennigh
My name is Jonathan, I am a co-founder of Beba along with my brother. My job has been to design and hone our products so that we have the functional, aesthetic, and durable pieces that our small brand stands for. Most of the time I liaise for the craftspeople who are creating exceptional products and discover how we can work together to go farther. I also enjoy the design process from sketches to final products and I work alongside the actual skilled individuals to develop reliable products.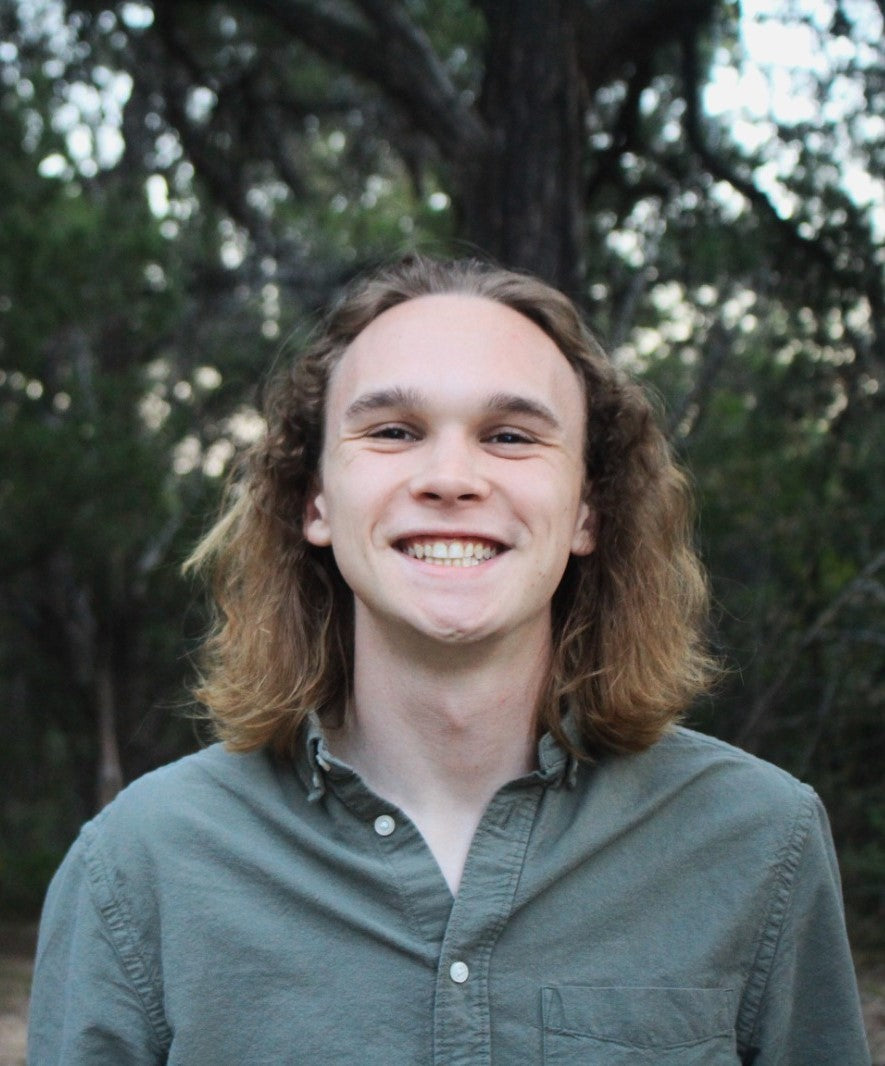 Nathan Hennigh
My name is Nathan, my brother Jonathan and I founded Beba together in 2018. Together we work to combine our ideas for what the final product should be, though Jonathan far outshines me in the design field. Recently I have overseen the logistics and strategy for Beba. Looking for the best ways to expand our product line, establish a sustainable business model in the US, and handle shipping. Beyond that, I seek to connect our abstract big picture ideas to what we can realistically achieve. Central to this is making sure we are doing our best to make the most ethical decisions and bless those around us.